Extrasport Striper Adult Small/Med Life Jacket (Price New $82.34)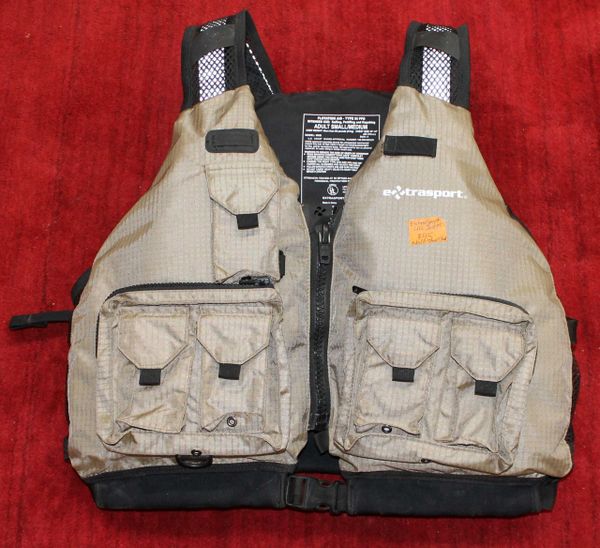 Extrasport Striper Adult Small/Med Life Jacket (Price New $82.34)
Like NEW--The price new is 82.34 (Amazon). Jolly Pack Rat price $45
With 7 total pockets allow you to practically wear your tackle box and keep it right at hand.
Our patented RetroGlide' shoulder adjustment system provides a safer, more comfortable fit.
Mesh shoulders and sides keep you cool and ventilated.
In excellent condition