Tranzamp G8 Electric Guitar Amplifier-Portable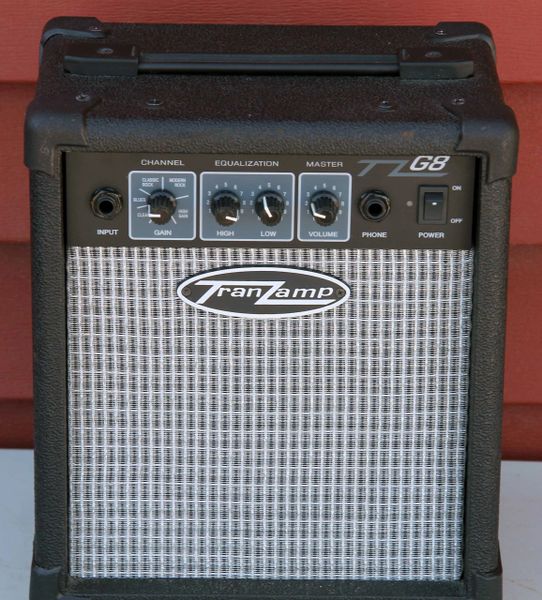 Tranzamp G8 Electric Guitar Amplifier-Portable
Ideal for a beginner amp!
8 watt combo features a unique "Dial-a-Tone" gain circuit witch illustrates the different styles of the tone from Clean; Blues; Classic Rock; Modern Rock' High Gain.
Also features 2 Band EQ, Master Volume; Headphone Jack.
11.5"H x 9.75"W x 7.5"D, 10 lbs
In great condition.